Advertisment

The ubiquitous handheld is a common element in business life today. But there is a common misperception that getting such a device to sync to a...

Most home and small offices really don't need more than one CD burner. Even many large companies only need one, or maybe two. Yet it only...

When done right, these auditory cues provide instant feedback to a user from an application. But getting the right sounds for your app does not...

Some may like their CD-RW drives to make nothing but coasters, but for the rest of us, the frustration of a mishandled CD-burn can drive us crazy....

This updated HOW TO covers the complex Plug-and-Play (PnP) issue, including how to get PnP to work on your PC (if it doesn't already).

Most UNIX-based systems have the concept of a serial console. Linux is no exception to this, and this document by Mark F. Komarinski covers how to...

This updated HOWTO covers selecting, connecting, configuring, troubleshooting, and understanding modems for a PC running Linux.

In this HOWTO, Robert B. Easter details how to install the OpenGL drivers for Nvidia graphics cards on Linux. In addition to just installing the...

Tired of being marginalized just because you're using Linux? That's the case if you want to combine high-speed xDSL access with your...

Printer giving your newly acquired Linux OS trouble? No problem! Let Stephen guide you through the printing process.

How to install and configure FreeNAS, an open source NAS server.

Templates make life easier when you use them for letters, documents, brochures, etc. but they really make life easier when you use them for labels.

Many Linux distros usually start a lot of daemons when booting, resulting in a long wait before you can get to work after powering on your machine....

Python is a great tool to use with DB2 Version 8. It combines the ability to quickly and simply access a DB2 database with the power to perform...

Learn how to embed Python applications into your C applications. This tutorial explains how Python embedding works, shows you how to translate...

Although beneficial for users, heterogeneity can vex software developers who must build and support packages on a multitude of similar platforms....

Install and configure in this tutorial all of the software necessary to develop a Drupal-based Web site using Linux, including Eclipse, PHP, and...
Describes how to override the default installation of Apache and MySQL in Linux with XAMPP.
This tutorial will show you how to use the the genisoimage command to create an .iso image from the contents of a directory using ubuntu linux.
This tutorial explains what you need to know to set up a dual-booting Linux system.

Most popular (last 7 days)

Ciara forum signature

Water in Cinema 4D

Hologram

Star Wars Hailfire Droid

Create a computer case model
Highest rated (last 7 days)

Muscle deformations and Facial Expressions

Drawing & Coloring with Photoshop

Modeling a Renault Laguna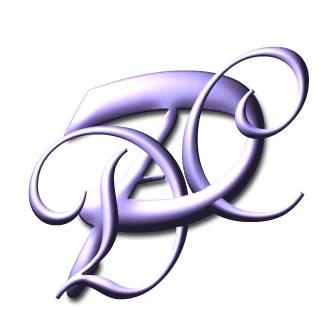 Monogram

Word Game